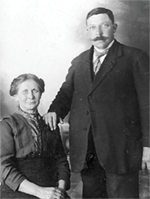 "Pinson biscuits" was founded in 1896 by Emiel Pinson (1873 -1918).
Supported by his wife Melanie, he started the production of fine artisanal biscuits in Veurne,near to the Belgian West coast.
Veurne is situated in Flanders Fields close to the Yzer. After being destroyed in 1915, during the first World War, the first Pinson factory was rebuild in 1920.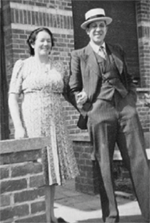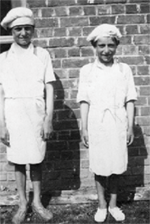 The second and third generation continued the work of their founding father and grandfather Emiel.
They made Pinson Biscuits known and appreciated in their home country, and far abroad.
Quality has always been the mission of Pinson. Over the years, the Pinson Family continued producing biscuits combining respect for the original receipts with excellence.

Year-over-year Pinson achieves the highest applicable international food quality standards and high customer satisfaction. In 1994 the production was moved to a new factory, situated along the E40/E10 highway Bruges-Calais.
Here we make the best biscuits decorated with Belgian chocolate, hazelnuts, coconut, jam, almond paste, sugar flour or pearl sugar. Meringues with coconut or with extra rasp
berry, coffee, or chocolate flavour. We produce under our own brand and under private label.